Reorder with ease
We offer two check providers from which our customers can order - Checks for Less and Check Printing Solutions.
If you are unable to place an order due to one of the following reasons, please call or stop in at one of our offices - Blue Grass (540) 474-2430 or Monterey (540) 468-1915.
New check order
Name or address change
Do not know starting number
Have not ordered checks from the company before
Checks for Less
Visit the Checks for Less online check reorder site to order checks. It's easy to use, simple to set up and, best of all, secure.

Show your school spirit and support Highland County Public Schools by purchasing the exclusive Highland Ram check. Blue Grass Valley Bank will donate $10 per every box of Ram Checks purchased to the Highland County Public Schools. Go Rams!
Check Printing Solutions
Visit Check Printing Solutions to order your checks. Check Printing Solutions offers a wide variety of check designs (including top stub) and an easy, reliable and fast online ordering system.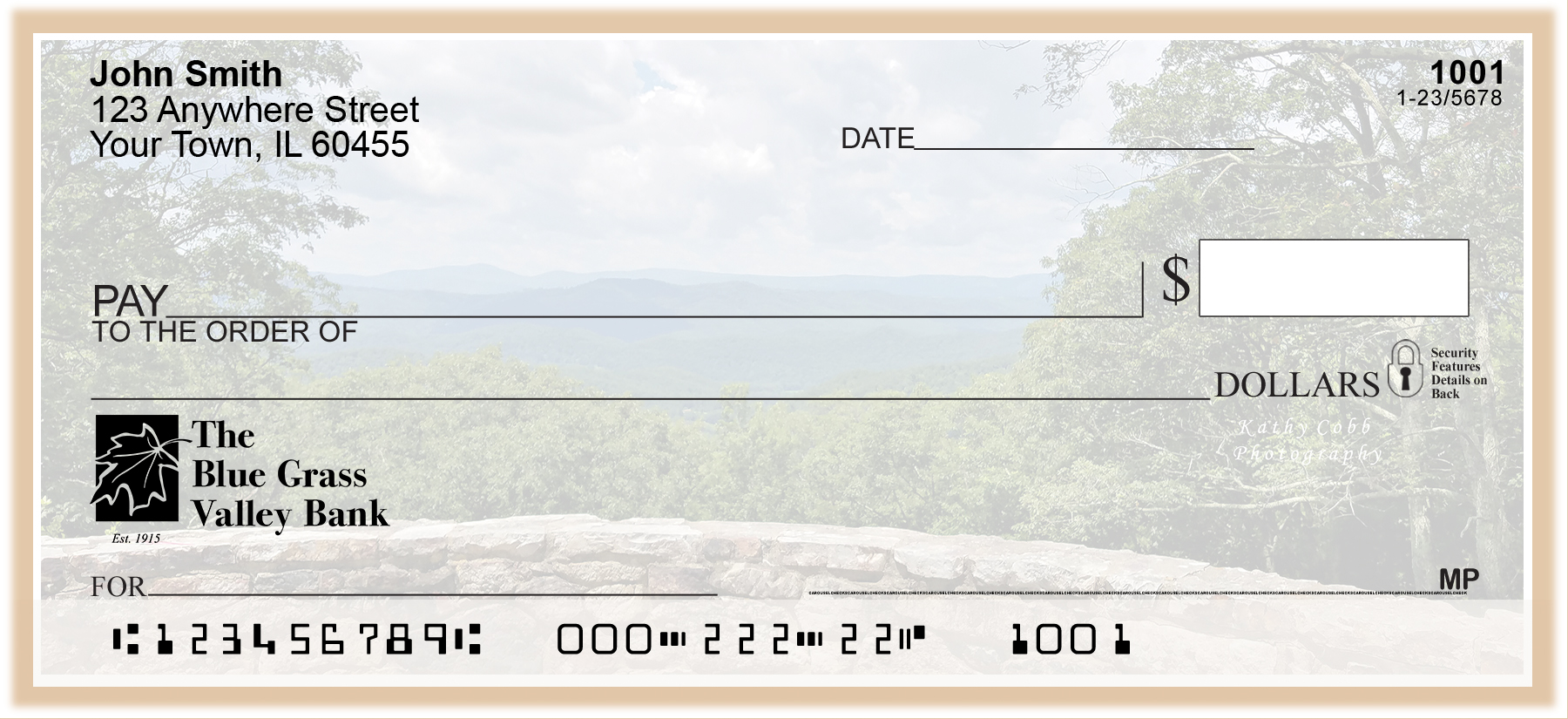 Order our exclusive Blue Grass Valley Bank check featuring the view from the top of Shendandoah Moutain welcoming you to Highland County.