A worthwhile investment
We are only as strong as the communities in which we do business.
The Blue Grass Valley Bank cares about its customers, employees and the region, and we give back through a variety of activities, resources and donations. A few examples of our community involvement include:
Supporting nonprofit organizations through charitable giving
Participating in fundraising events
Employee participation in "Jeans for a Cause" raising money each quarter for a selected nonprofit group by paying a fee to wear jeans on Fridays and Saturdays
Investing in the next generation of farmers and supporting local youth by purchasing animals at the Highland County Fair Livestock Auction
Sharing our knowledge in finance with local students at career day and through planned classroom activities
Monthly banking lessons to the "Smart Savers" at Highland Elementary School
Active participation from our employees and directors on local boards/committees and in civic organizations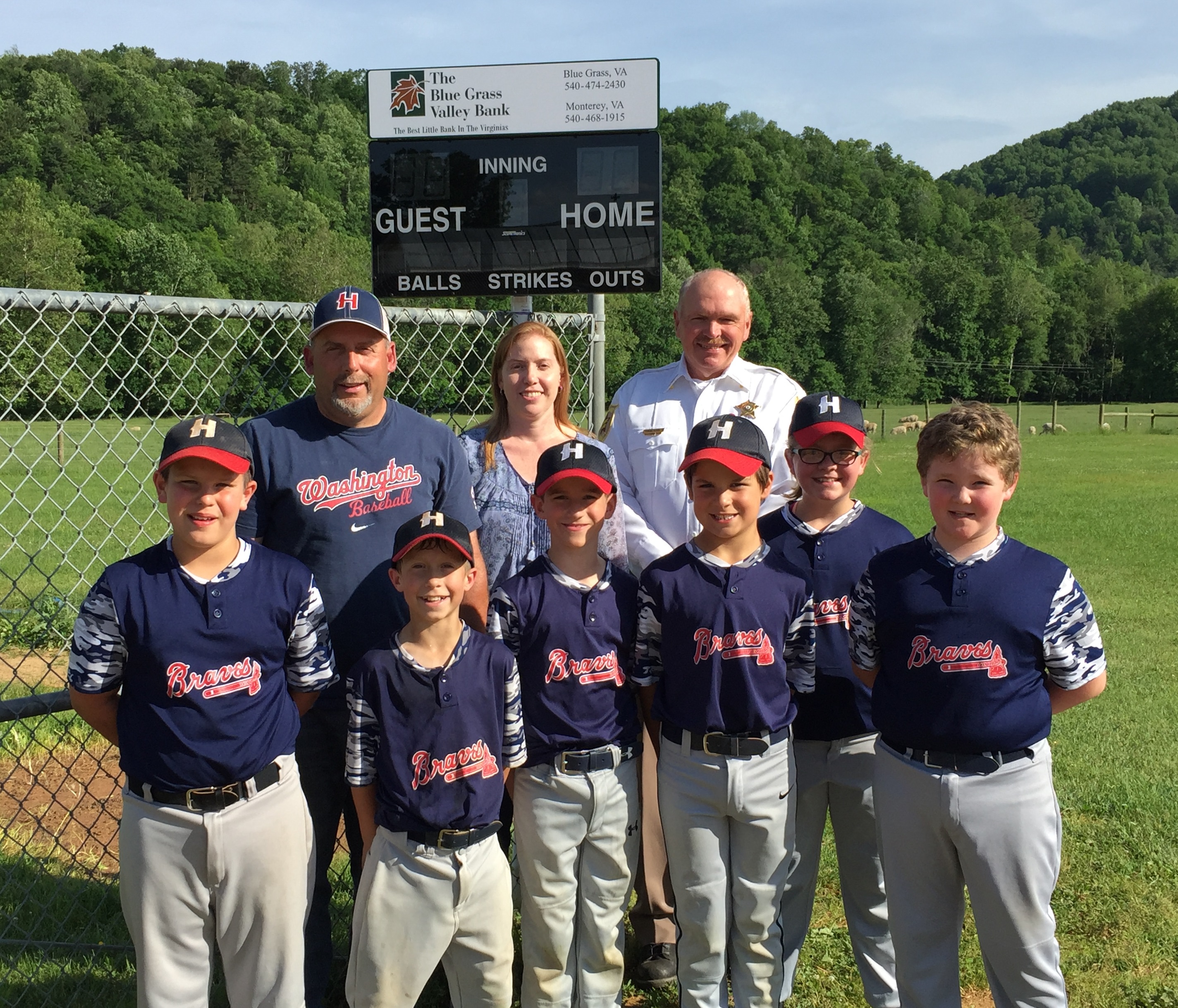 The Blue Grass Valley Bank recently donated a scoreboard for the Highland Braves Little League Baseball field in McDowell, VA. The field is maintained by the Stonewall Ruritan Club. Pictured are Cole Armstrong (Little League), Tina Blagg (bank CEO), David Neil (Stonewall Ruritan Club), and members of the Highland Braves Minor's Team.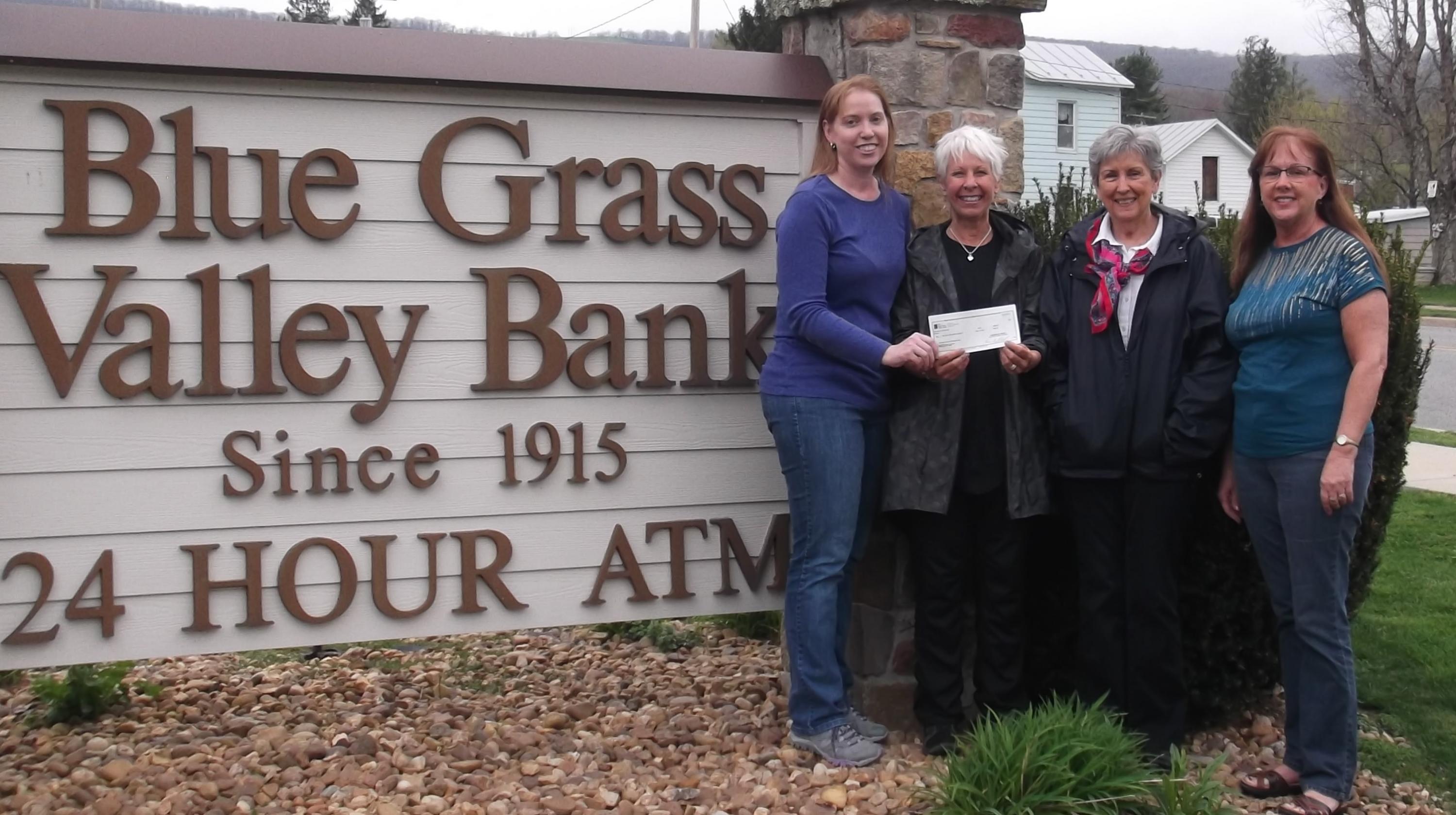 Highland Hospice and Respite Care were recent recipients of the Blue Grass Valley Bank employees' "Jeans for a Cause." Pictured are bank CEO Tina Blagg (far left) and CSR Robin Warner (far right), who presented the donation to Sharon Hevener and Kathy Solomon on behalf of Highland Hospice and Respite Care.